All Levels, Ages: 14 and over
Endurance Taekwondo offers adult classes for students aged 14 years and over, 5 days a week!
Our adult programs are for all levels of skill. We treat all of our students with respect and emphasize the positive attributes of our students, helping them gain self-esteem, improved physical fitness, and reduction of stress. We encourage the participation of men, women, parents, and grandparents because we truly feel that adults can benefit from martial arts training just as much as children can. We believe that values are caught, not just taught. Therefore, modelling respect, physical health, and perseverance in your own practice will also help your children develop these attributes.
Martial Arts, such as Taekwondo have many mental benefits developing sharper focus and stronger indomitable spirit which result in a huge competitive advantage in the workplace and at home! Get in the best shape of your life by exercising with us at Endurance Taekwondo where you will get the latest exercise physiology and great cardiovascular conditioning at an individualized pace.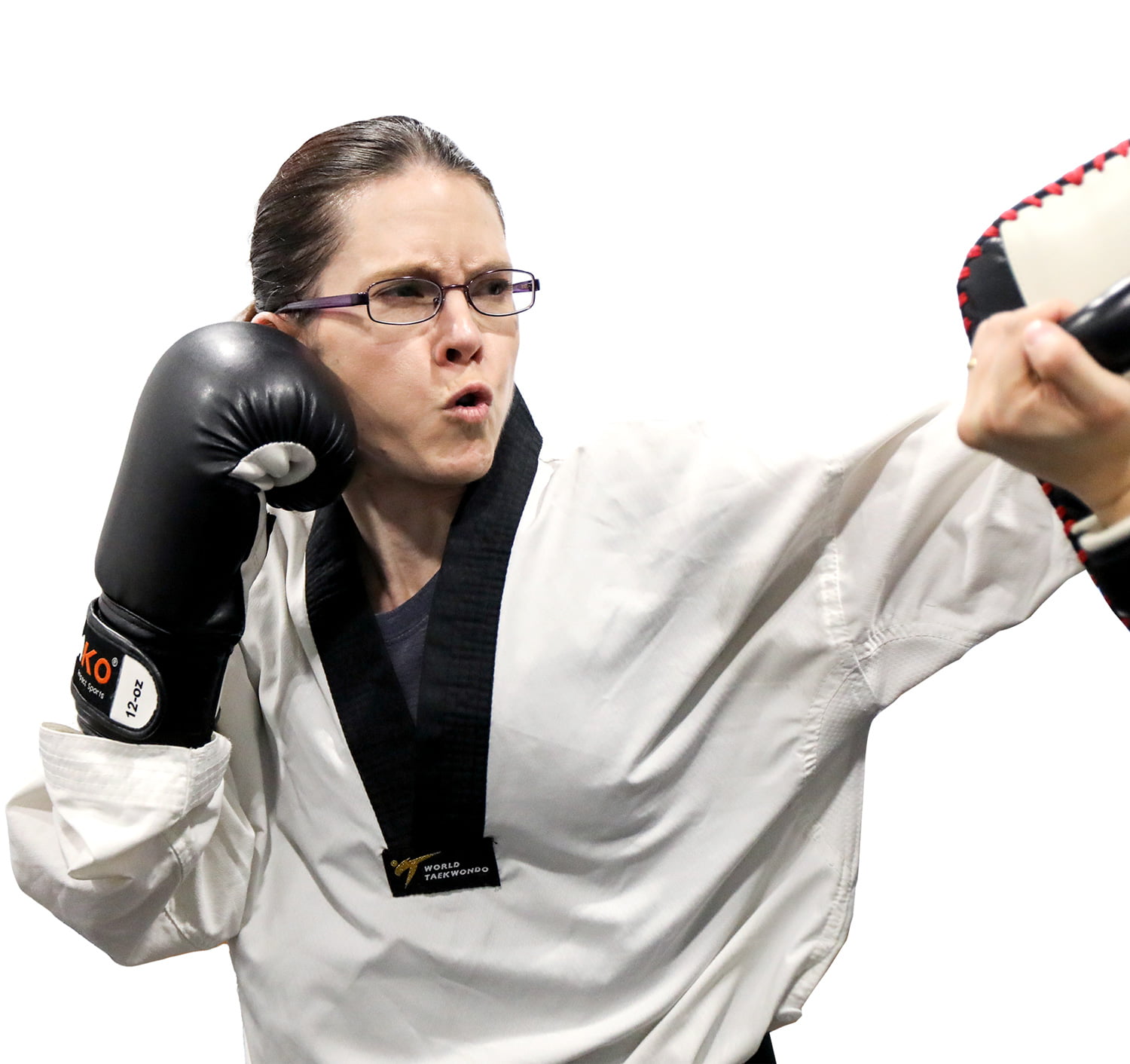 "

We have really lucked out finding Master Milad and Endurance Taekwondo. It was the first TKD school we checked out for our son, Carter, and we didn't need to look any further. Their approach with children is exemplary. We love that the students are taught high ideals and how they apply both in the dojang and out in the world. Master Milad and the instructors made such an impression that within a few months of signing up our son that my husband joined the adults' program! In the almost 7 years that we've been with Endurance Taekwondo, they have trained our son, supported him through tournaments, boosted his self-confidence, given him performance opportunities, pushed him when he needed it, and have gone the extra mile to help with things outside the TKD realm. They have a way of making our son (and us) feel like a top priority, and we know that they're this way with each of their students. The extra clubs have been motivational for our son, and his latest opportunity with their Leadership Team is giving him the confidence and joy to lead others. Carter sums up his Endurance Taekwondo career so far as this: "I just love it! I love how the instructors teach. They make it a safe, fun environment where we can learn a lot.

"
Get started

Free Trial lesson
We offer flexible schedules, world-class Taekwondo instruction, and peace of mind for parents. Our daily pick-up service transports students from school to our facility. Join us for a safe and convenient training experience!
FREE TRIAL LESSON