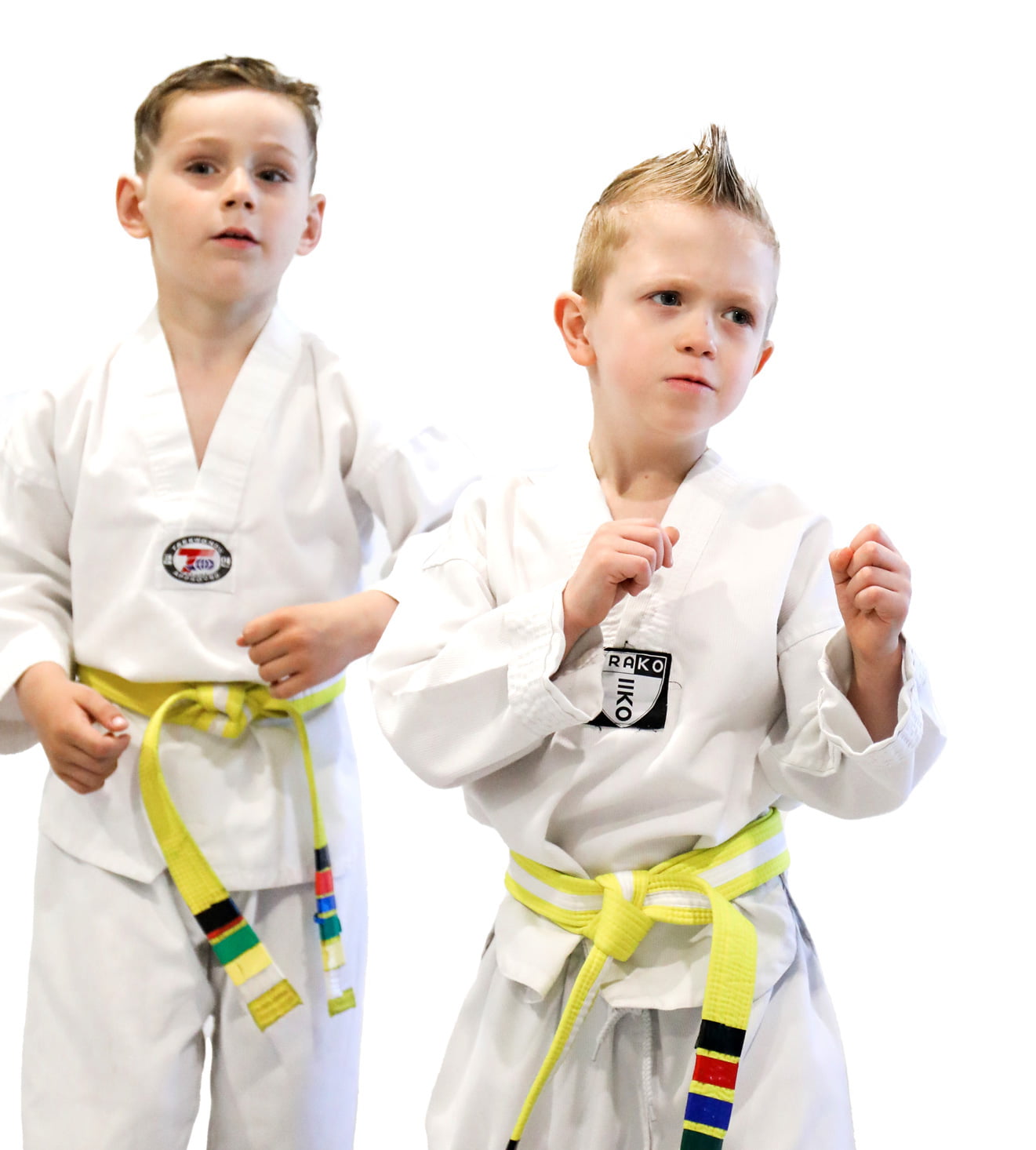 Tigers: 4,5 – 6 years | Ninjas: 4,5 – 6 years | Dragons: 10 and under
Endurance Taekwondo offers 3 beginner classes for children aged 4.5 years old to 10 years old.
Our Award Winning Children's Programs are focused on creating an exceptional learning environment for our students. We understand that younger students have shorter attention spans and our unique children's programs use engaging and enjoyable methods to maintain the students attention. Children will improve their confidence, self-discipline, teamwork and coordination as they learn these fun and dynamic Taekwondo skills. Through our philosophy of positive reinforcement, we have helped many children learn how to set and achieve goals. Joining the Endurance Taekwondo Team will equip your child with the necessary skills to become a valued member of the community wether it be in their home, school or other extra circular activities.
VIEW SCHEDULE
"My son attends the after-school program at Endurance Taekwondo and looks forward to it every time. This experience has not only enhanced my son's physical strength, stamina and endurance but also taught him about establishing goals and acquiring life skills. As a parent, what matters to me most is that he really enjoys the programs here, whether it be spring camp or movie and pizza night. He always tells me how he enjoys making new friends, not to mention the staff are so helpful, friendly and approachable. The instructors are professional and are highly competent. They help lay the foundation for young learners such as my son to thrive in gaining their confidence. Thumbs up to Endurance Taekwondo!"