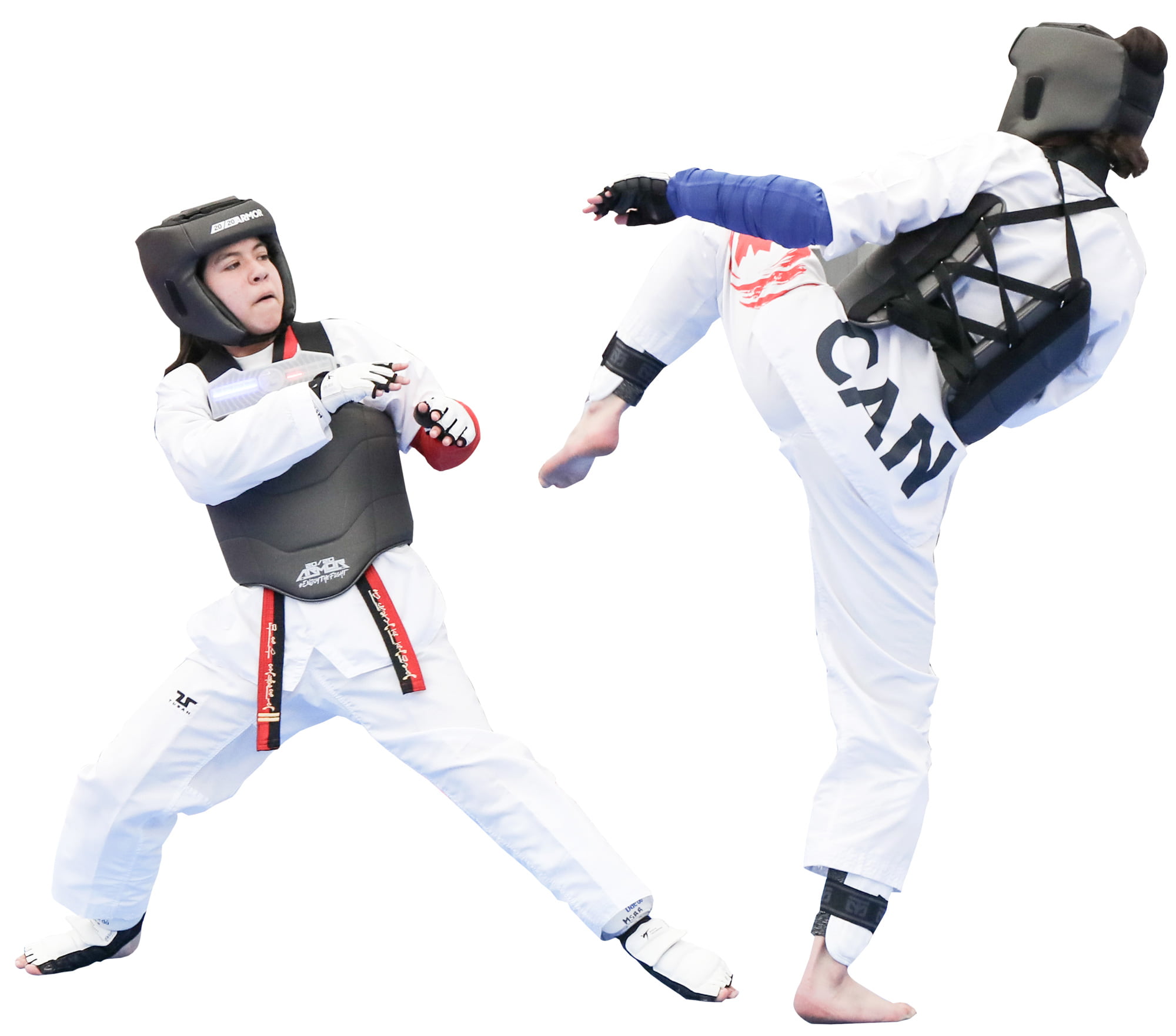 12 and under | Teens and Adults
The Olympic Sparring Team at Endurance Taekwondo has sent many athletes to provincial, national, and international competitions. The Sparring program helps develop courage through intense combative training. Courage is the maker of a champion Black Belt and it is a characteristic that only winners possess. Courage is a measure of your heart, your desire, your inner strength, and doing what's right even in the presence of fear.
VIEW SCHEDULE
Get started

Free Trial lesson
We offer flexible schedules, world-class Taekwondo instruction, and peace of mind for parents. Our daily pick-up service transports students from school to our facility. Join us for a safe and convenient training experience!
FREE TRIAL LESSON