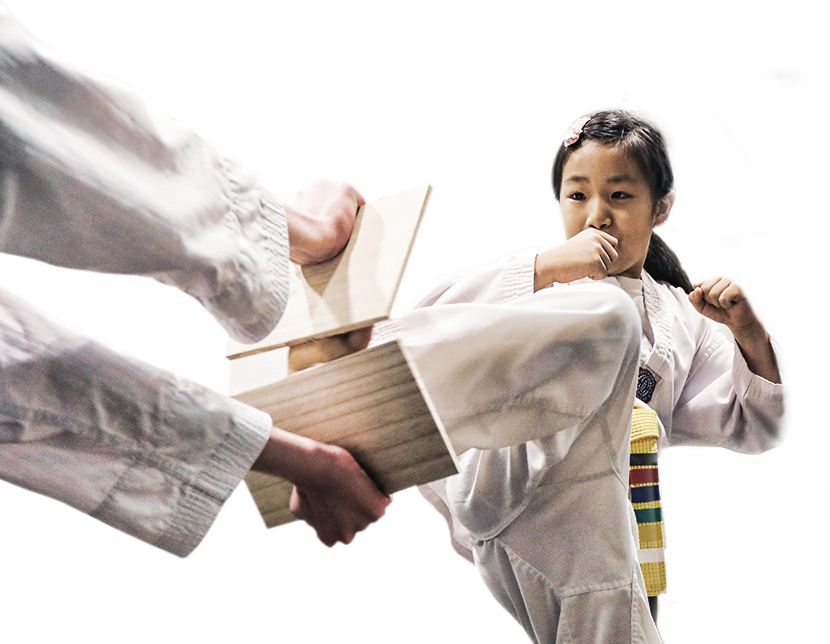 We teach students the value of setting goals and taking tangible steps to meet them. No matter the rank, there is always a rank higher. Building the habit of goal setting and cultivating resilience are one of many benefits students gain from our programs.
Our instructors are passionate about martial arts and share imperative lessons around discipline, fitness and focus – while demonstrating healthy lifestyles and a passion for their training. Kids learn in an inclusive, positive, child-centered environment as they improve their performance on the mats and in their daily lives. Watch your child thrive in our program.
The Benefits of
Taekwondo for Kids
Taekwondo is a martial art that offers many benefits for children. It helps children develop important life skills such as discipline, self-control, and self-confidence. By practicing techniques and forms, children can learn to control their bodies and minds, leading to better focus and behavior in other areas of their lives.
Taekwondo also teaches kids important values such as respect, perseverance, and sportsmanship. Through working with their instructors and training partners, children can develop a sense of respect for others and their abilities, learn the importance of perseverance in achieving their goals, and understand sportsmanship and fair play.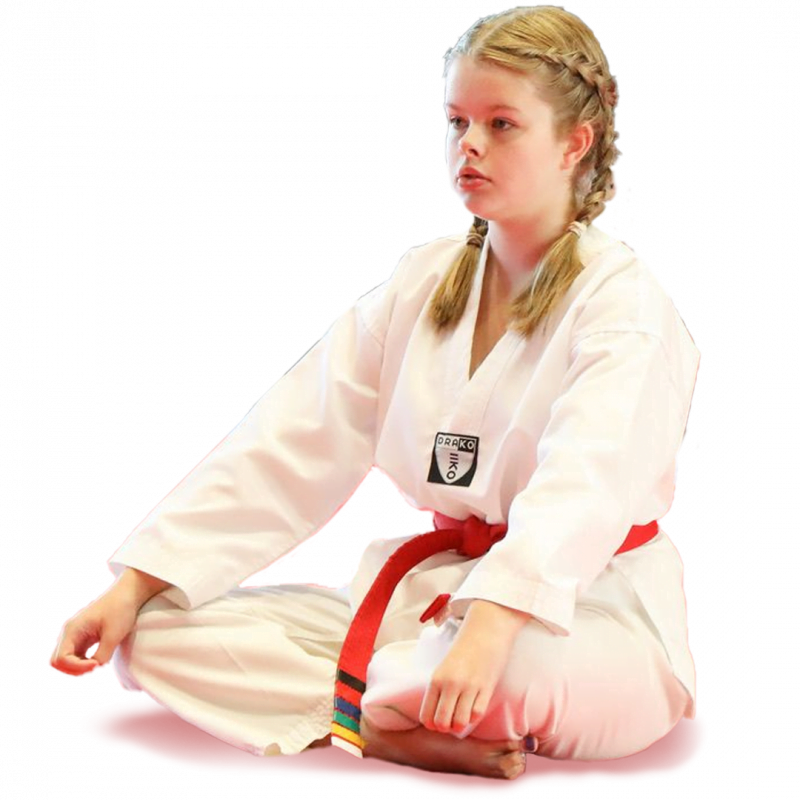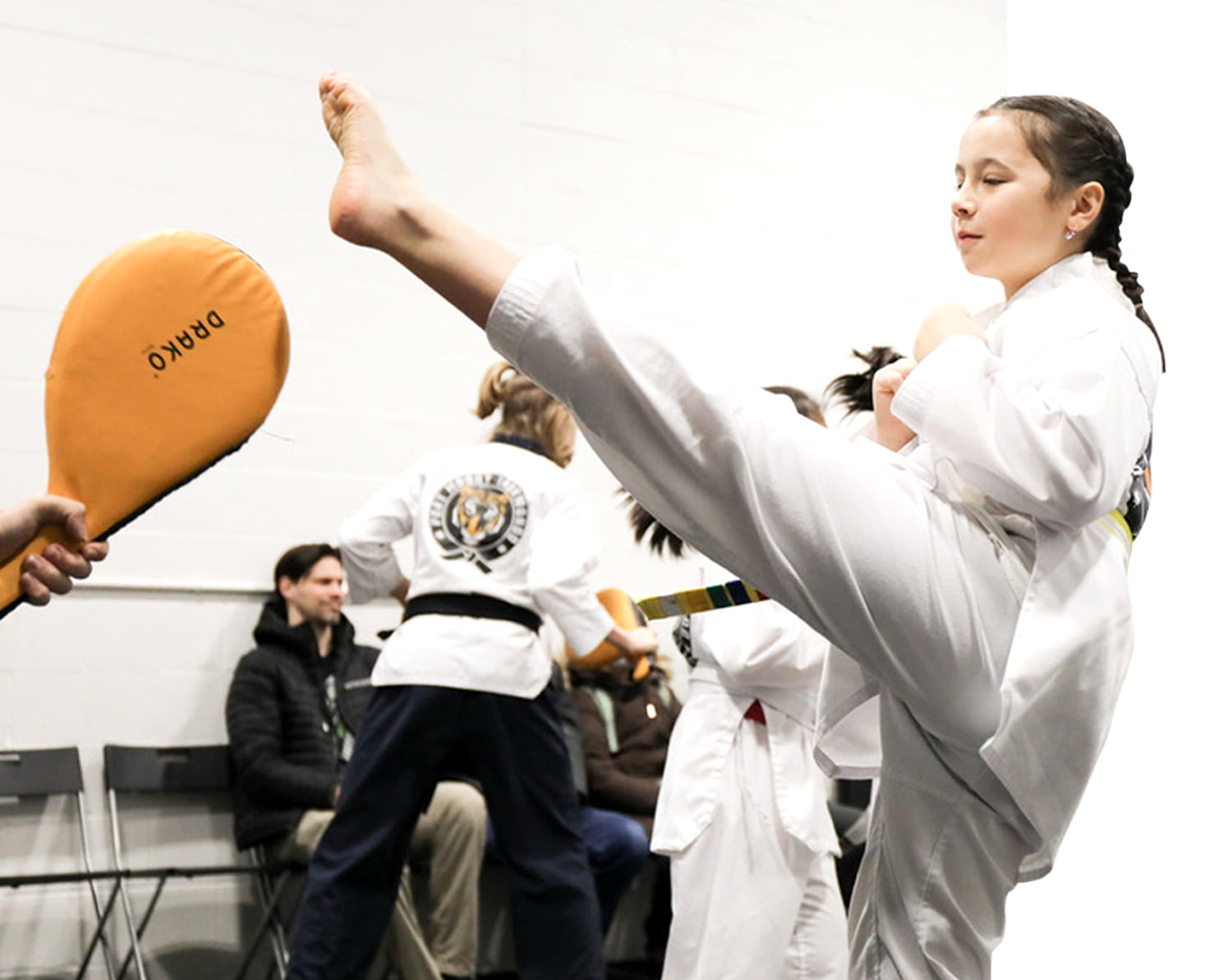 Our unique children's programs are taught with charisma and passion. We facilitate a fun atmosphere to inspire our younger students' engagement while teaching them skills that they can use for life.
Students will build confidence, improve their self-discipline, and understand the power of control, as they learn how to act and react to the world around them.
LEARN MORE